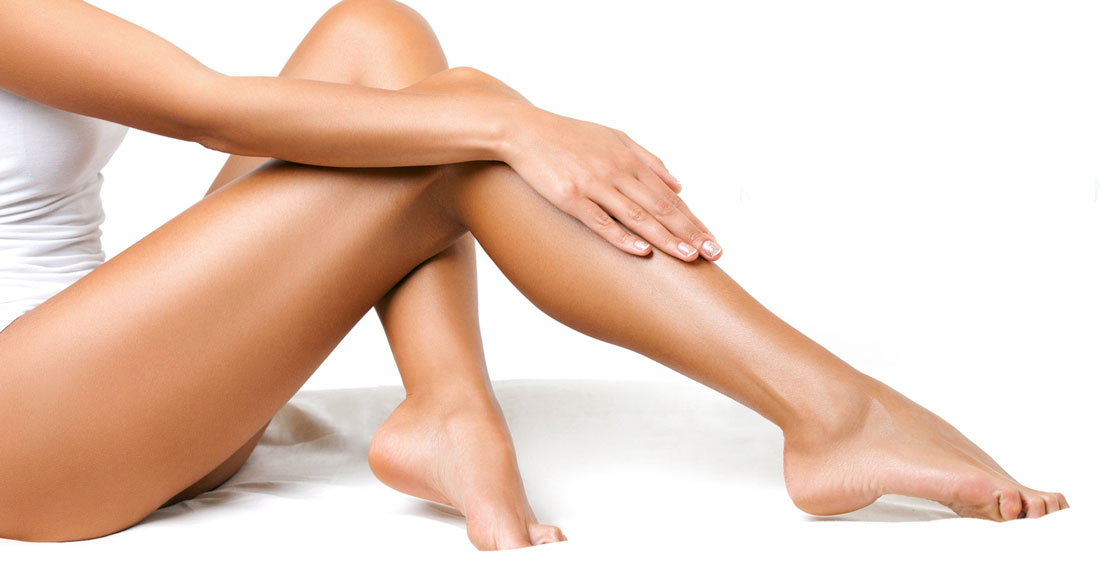 PERMANENT HAIR REMOVAL – IPL or SHR?
In 2016 after conducting our client survey, we found that a number of our amazing clients were interested in permanent hair removal so, aiming to please as we always are here at Estetica, we embarked on a journey of discovery……. but was it to be SHR or IPL? IPL stands for Intense Pulsed Light. This technology is often referred to as 'lamp technology' where one single pulse of light is using up to 70 degrees is released to each area at a time. This high energy single pulse method can be quite uncomfortable and time consuming for
both client and therapist, especially if quite a large area needs treating. The light is absorbed by the skin, changes into heat by the hair pigment melanin and destroys the hair follicle. This process however, only works when the hair pigment is dark, so is quite limiting in its delivery.
SHR stands for SUPER HAIR REMOVAL. With this technology one does not require as high an energy level as with IPL systems, but rather the skin is heated gently through the melanin and the stem cells with a lower energy of 48 degrees but with a higher frequency of rapid pulsating light. This procedure is referred to as the "in- Motion" methodology, because the hand piece is moved quickly over the treated area in sliding movements. This method achieves clinically effective and practically painless results. With this method, even lighter and finer hair can be treated and removed permanently in a more affective way.
A special feature of the SHR-Technology:
Sun-tanned skin can also be treated.
All skin types from I to V.
Treatment with SHR technology is fast, very effective and almost painless.
It would come as no surprise to you then that after undertaking our in depth hair removal research that we chose the SHR SYSTEM. Ie: We could reach out to more clients as it's suitable for all skin types. It's a more affective treatment as it works on fairer and lighter hair as well as dark plus many of us have differing types of hair in different areas. It's more affordable for our clients too as the treatment is much less time-consuming so we don't have to block out hours of time (unless you're having your whole body done that is!)
After 9 months at Estetica, SHR is having a sweeping success amongst our clients who are amazed at the spectacular results. We have several clients reaping the rewards already of a hair free life! Just being able to go swimming without a second thought or wear a pair of shorts without worrying if you have shaved your legs! We are really impressed with the results our clients have achieved and are so pleased we chose our Super Hair Removal machine rather than any other hair removal system on the market. Not only does it provide the results our clients require, it is so much more cost effective for them too and much quicker to carry out the treatment also. It really has proved to be a win – win for everyone!
It takes a minimum of 6 treatments to be successful and we have found that 95% of our clients haven't needed any more than this but depending on a few factors such as hair type, skin type, hormonal imbalances and age, an extra 1-2 sessions may be necessary. Prices start from as little as £30 and timings also vary from 5 minutes per session for an upper lip, right up to a couple of hours for larger areas and repetition of treatments vary from once a month to every 8 weeks depending on the area. Our clients find this a small amount of time in comparison to years of regularly waxing or shaving.
We offer FREE no obligation SHR consultations to assist you with any questions you may have about the treatment so, if you are interested in learning more about SHR and whether it's right for you please do get in touch and we will do our utmost to assist you. Please either call or email the salon if you want to take your first steps to being HAIR FREE……
Researched, developed and written by
Natalie Jobson – Estetica Manager and Jane Mary Lunn – Director, March 2017